Description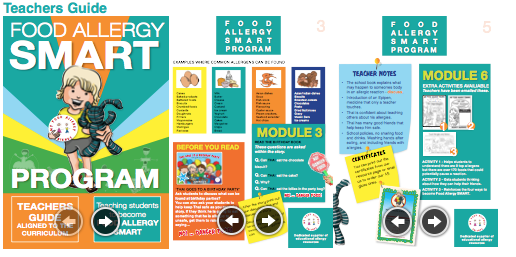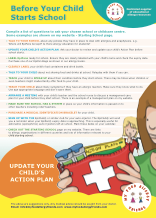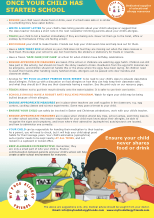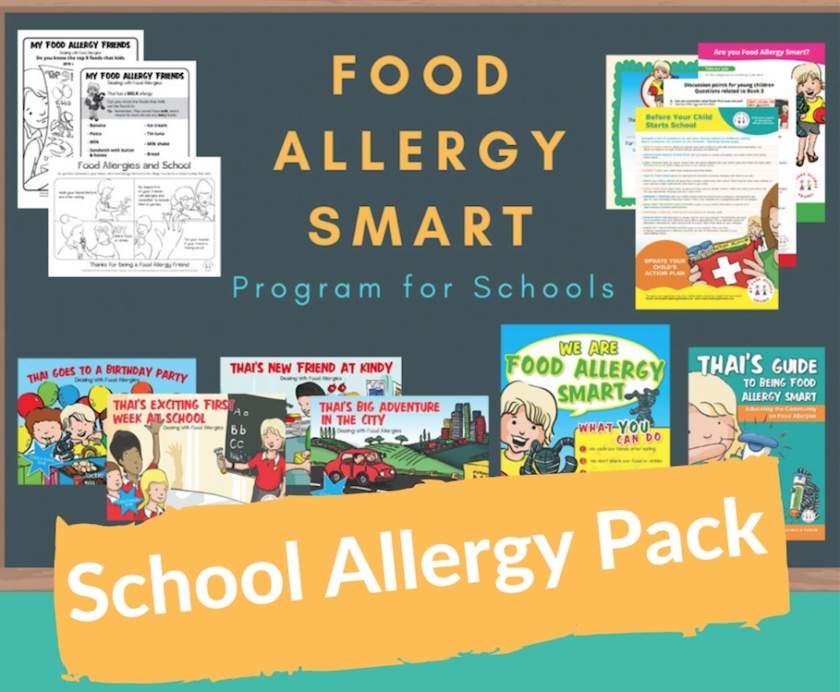 Allergy education is now an essential part of prevention strategies on managing allergies in schools.
For students, learning how to support their peers and recognise an allergic reaction is an important life-saving lesson.
The Food Allergy SMART Program will help students become allergy smart from Prep – Grade 3.
The School Allergy Pack includes:
– Four educational children's allergy books – with teaching points
– Printable Discussion points for teachers
– 10 allergy awareness posters – visual posters for preps who are not yet reading
– Tips for parents – starting school sheet, emailed and hard copy to share with parents
– Parent/teacher guide on food allergies
– Certificates, activity sheets, and handouts are emailed to your school
– Teachers Guide – Australian curriculum aligned, how to use this pack
– Includes facts for your newsletter
School Supplier
This pack is available for schools and teachers. If you would prefer to be invoiced please send us an email
with your school details and a pack will be posted to your school along with an invoice.