How to make birthday parties fun
Thai's Banana Cake
EGG free – NUT free – SOY free – DAIRY free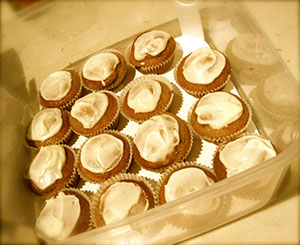 Ingredients
1 cup of self raising flour
1/3 cup of sugar
2 teaspoon baking powder
1/4 teaspoon bicarbonate soda
1/2 teaspoon cinnamon
1/4 cup rice beverage
60g of melted Nuttelex
1 teaspoon of Orgran egg replacer and 2 tablespoons of water
2 banana's mashed
Icing
2/3 cup icing sugar
1 tablespoon of lemon juice
1/2 teaspoon cinnamon
Method
– Preheat oven to 180c
– Mix together flour, baking powder, bicarbonate of soda, sugar and cinnamon.
– In another bowl mix together melted Nuttelex, rice beverage, egg replacer/water and mashed
bananas. Add to the flour mixture and mix well.
– Pour mixture in a loaf tin and cook for 20 minutes or until golden brown. You can also make
cup cakes the same way.
– Combine the icing sugar and lemon juice, mix with a folk until smooth.
– Once the cake is cooled, spread with icing and sprinkle with cinnamon.
Drawing Competition