Allergy awareness for children is now an essential part of  managing allergies in childcare
Allergy Education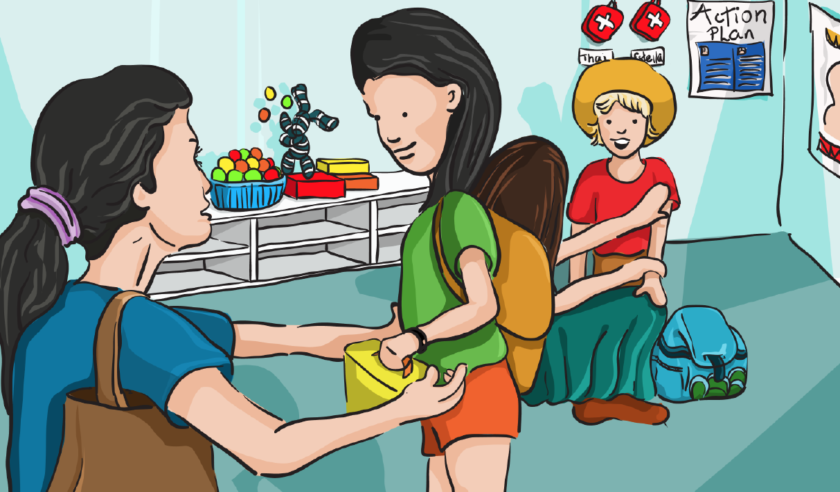 For children, learning how to support their friends and recognising an allergic reaction is
 an important life-saving lesson.
The Food Allergy SMART Program helps children become allergy aware.
Suitable for 3 – 5  year-olds 
When you are trying to manage food allergies in childcare, effective food allergy management starts with allergy education and not just the educators.
The allergy awareness program is designed to increase allergy awareness in early learning services. Helping children understand the seriousness of allergies and the importance of knowing the signs of anaphylaxis, along with ways they can support their friends. We're never too young to look out for one another and we all want to be included and made to feel part of the community.
We help you in creating environments that are inclusive and safe with age-appropriate content suitable for 3 – 5 year olds. Our program covers  Quality Area 1, 2, 5 & 6 in the National Quality Standards.
Meet Thai & Rabbie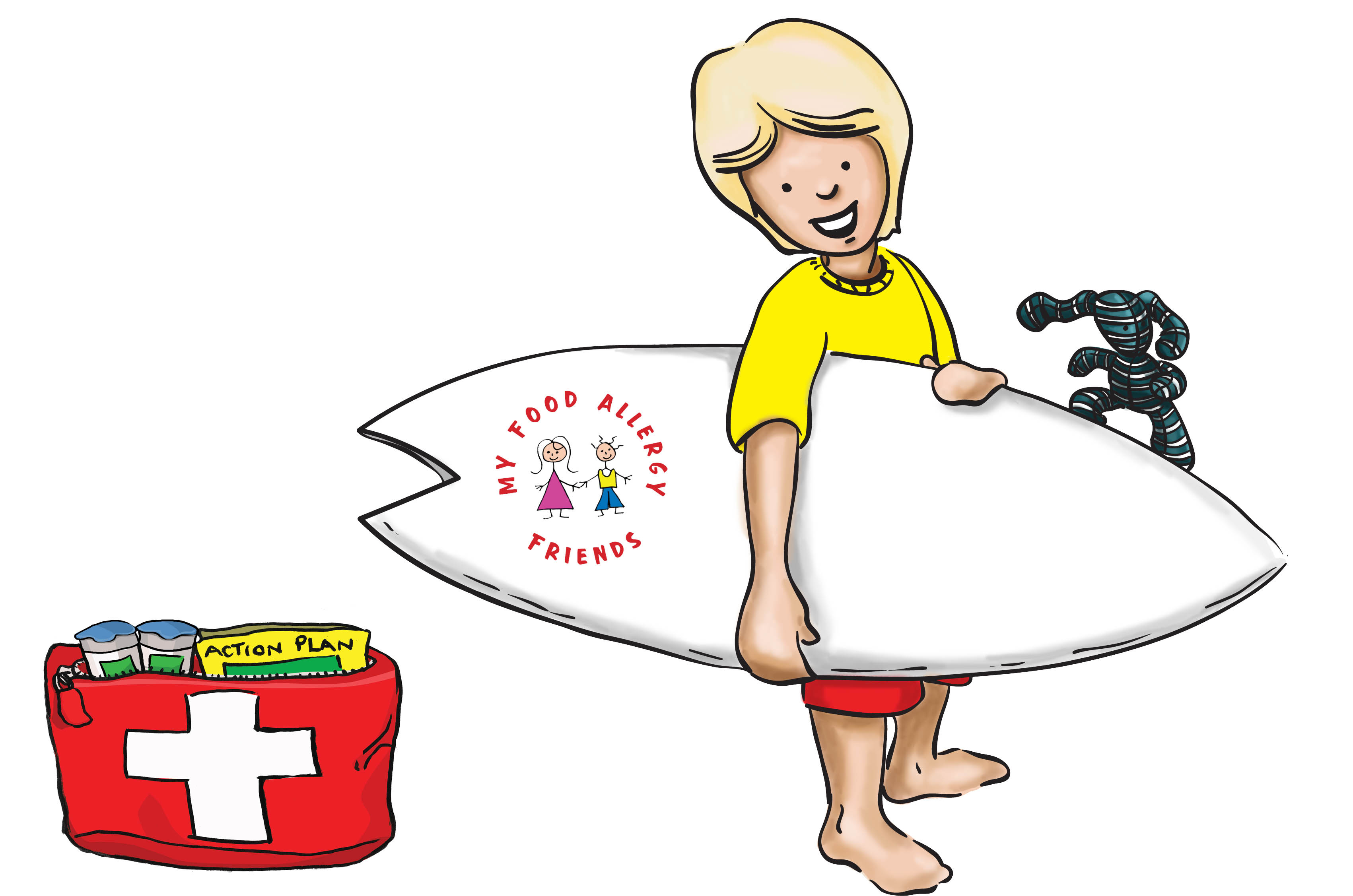 The Food Allergy Smart program introduces children to the importance of allergy awareness using the book characters Thai & Rabbie
and has been designed especially for children. Centres can take part in two ways.
Centres can put the Food Allergy SMART Program in place by using our Childcare Allergy Packs or booking an Allergy Awareness Session to teach children about allergies and ways to become Food Allergy SMART.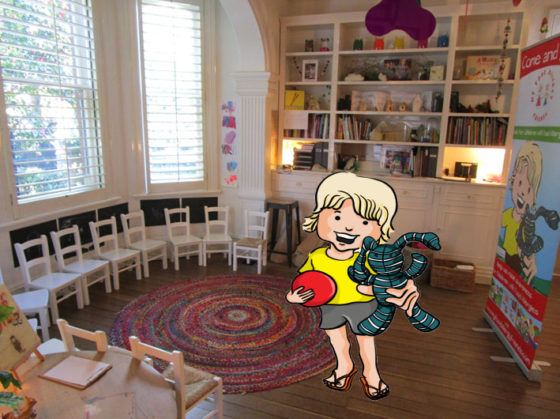 What we cover
What are food allergies?
Symptoms of an allergic reaction
Reinforce YOUR centres policies
Why washing hands after eating helps
No sharing food or drinks at childcare
The importance of an EpiPen
How we can support our allergic friends at kindy
What is anaphylaxis
Inclusion
How to be Food Allergy Smart
Discussion on other things people can be allergic too, it's not just food
Helping centres and parents to work together in providing a safe environment for children with allergies that is practical and simple for everyone to implement.
Lead the way in allergy awareness
Create safe and inclusive environments for all
Fun, interactive learning, designed to engage children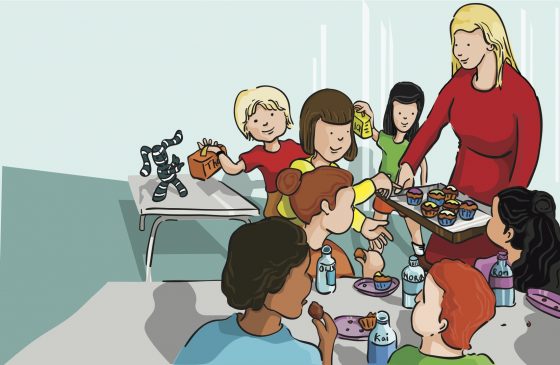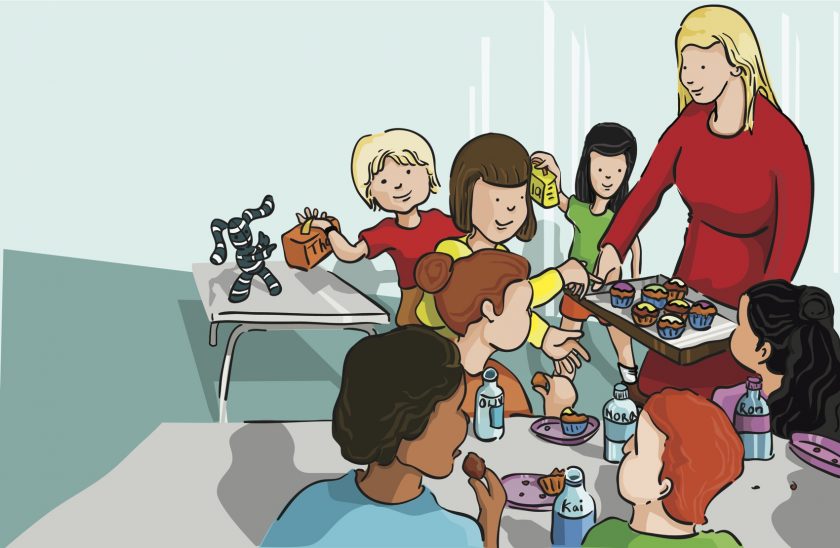 The Childcare Allergy Pack is designed to support staff in educating children about allergies using our interactive educational books, visual posters and activities. 
Suitable for: 3 – 5-year-olds 
The books portray food allergies in a non-threatening way, in simple language so young children can understand. We have a resource page for educators with discussion points that they can print out and you are emailed classroom activities. This helps to reinforce teaching points and opens further discussion on food allergies and how it may relate to your centre or classroom.
Each book has several Key Teaching Points
– A unique teaching resource for educators to explain food allergies clearly for young children
– Providing allergy awareness in a non-threatening way.
– Continual support with certificates, discussion points and classroom activities. Providing teachers ongoing
  material for future children, keeping the Food Allergy Smart program running each year.
– Bright, visual aids to engage children.
–  National Quality Standards areas covered – Quality Area 2 – Children's Health and Safety, Quality Area 5 – Relationships with children
   are responsive, respectful and promote children's sense of security and belonging.
Quality Area 6 – Collaborative partnerships with families and communities
The allergy education program creates thought-provoking conversations, engaging stories and creates understanding and inclusion in childcare, pre-schools and Kindy.
The Childcare Allergy Pack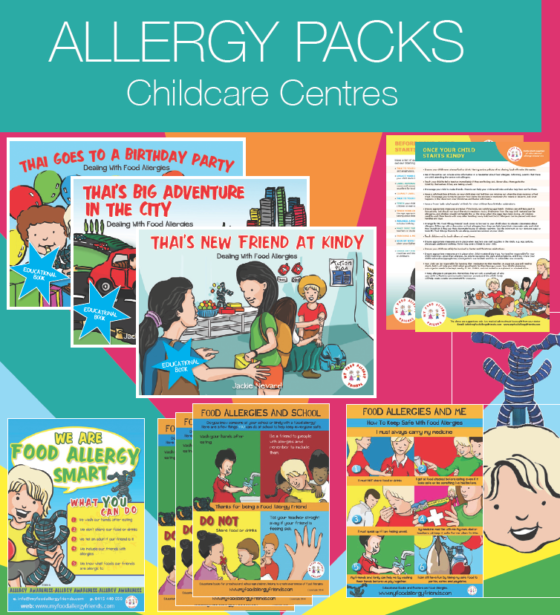 The pack includes:
Three educational children's books – with teaching points

Printable Discussion points for teachers

5 allergy awareness posters – visual posters for children who are not yet reading

Tips for parents – starting kindy sheet – emailed and hard copy to share with parents

Certificates, activity sheets and handouts are emailed to your centre
To request more details on our childcare packs please click below link with your centres details.
Allergy Awareness Sessions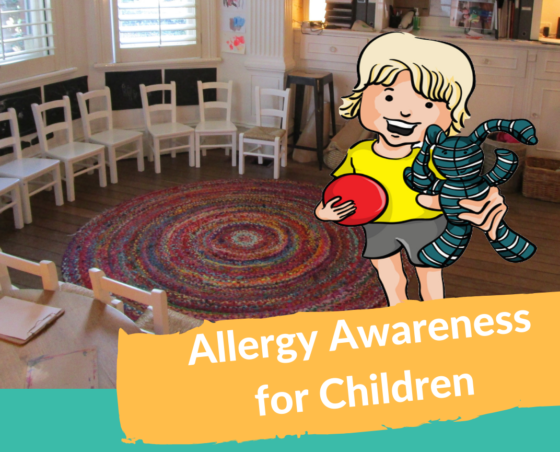 Our allergy sessions are specifically designed to raise food allergy awareness in childcare centres and encourage young children to practice safe prevention strategies. Through our interactive SMART sessions, we help children become Food Allergy Smart.
Sessions are aimed at :
3-5 year-olds – preschool and early learning centres
These sessions are always fun and create lots of discussions.
FEBRUARY 2021
Gold Coast  8 
Brisbane 10 – 12
Sunshine Coast 9 – 16                                                                           
Sydney 22 – 26 –  1 spot left 
MARCH 2021
Perth 8 – 12 – 3 spots left
Melbourne 22 – 26  – 1 spot left
MAY 2021
Allergy Awareness Month
Brisbane 1 – 6 – 
Sydney – 17 – 21 – FULL 
Sydney – new May dates TBC JOIN OUR WAITLIST
JULY 2021
Melbourne 12 – 16  7 spots left
SEPTEMBER 2021
Sydney 6 – 10 
Allergies are serious but learning about them can be FUN!
Benefits of the Food Allergy SMART Program
1 in 10 infants will be diagnosed with food allergy in Australia
Reduces bullying as children are aware of the seriousness of allergies
Normalises allergies
Creates food allergy awareness and understanding
Creates a safer environment
Children learn how to recognise an allergic reaction and know how to get help
Improves understanding of food allergies and anaphylaxis
Life-threatening allergies are not confined to nuts
Peers supporting friends
Reduces social anxiety for allergic children
Including all children – teaches inclusiveness and empathy
Assists early learning services to meet their duty of care requirements
Reduces chances of an allergic reaction by allergy awareness and minimising allergens within the classroom
Brings the community together and reduces bullying
Request more information on Our Childcare Packs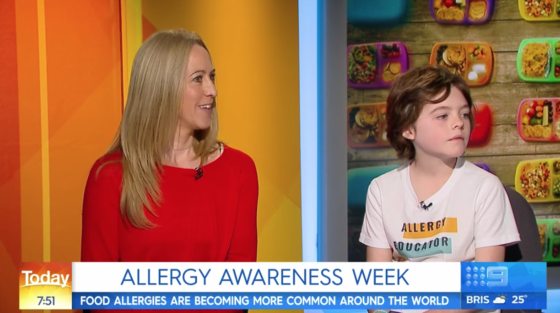 Lead the way in allergy awareness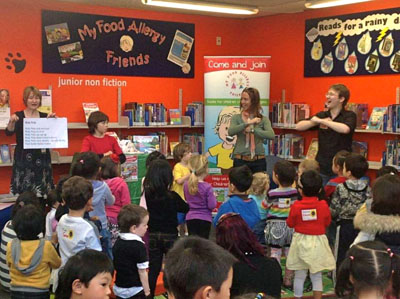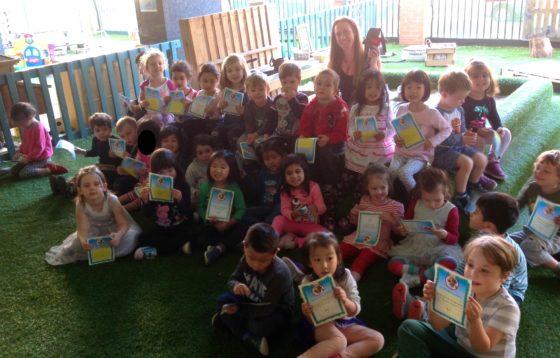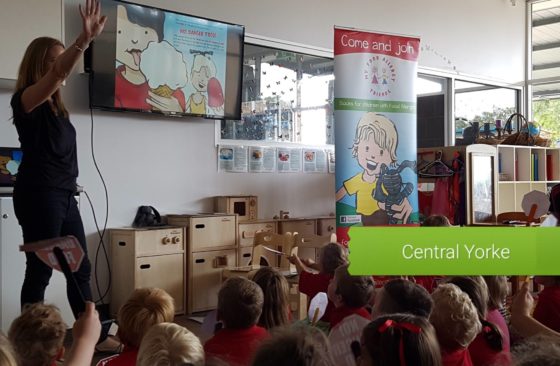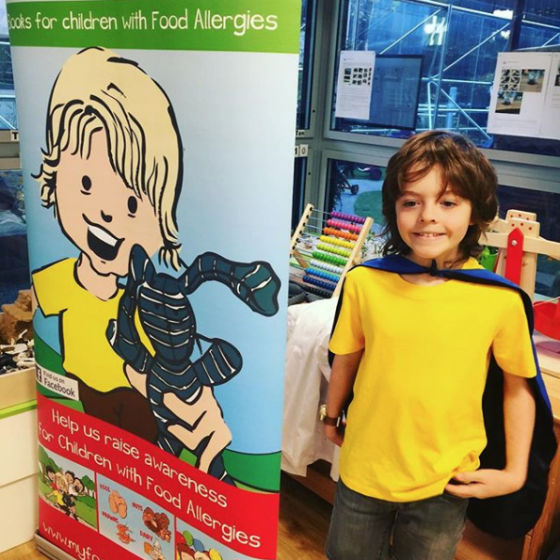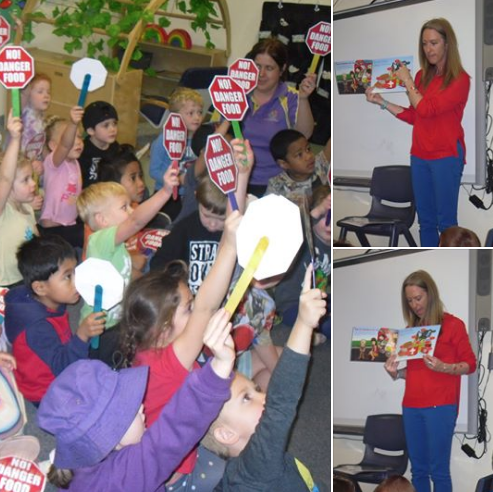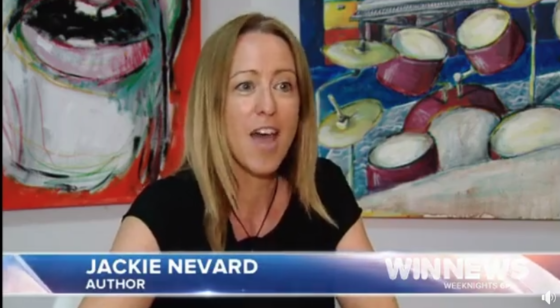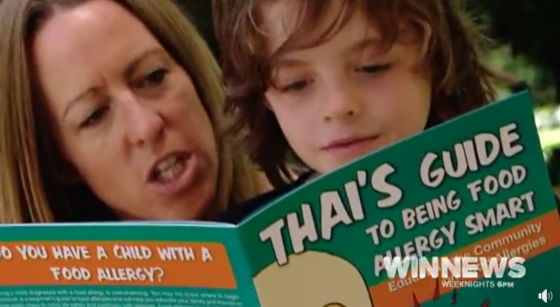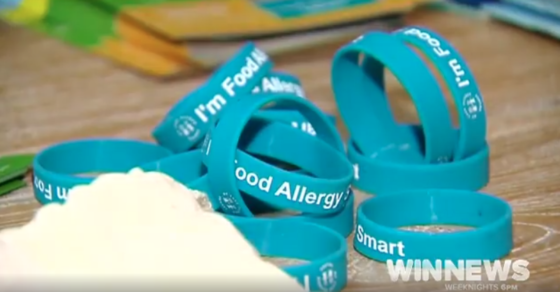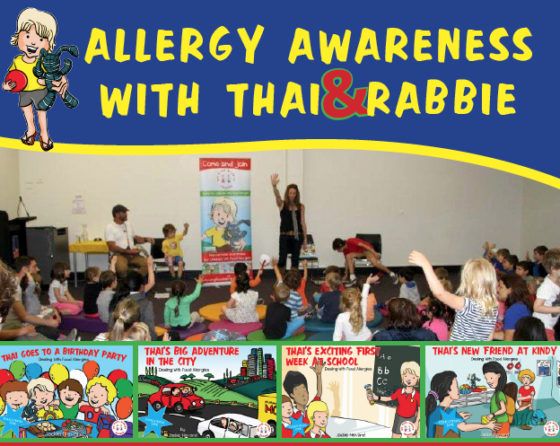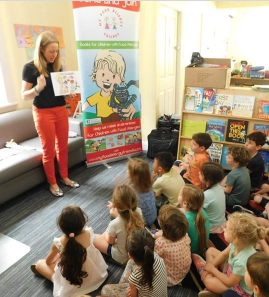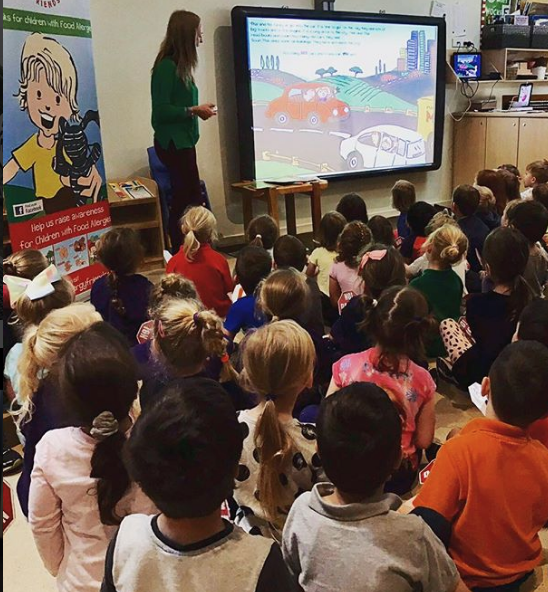 What Educators are Saying About the Program

'
The children loved the show! That would be great if you could email the templates for Thai & Rabbie. Thank you for coming to our service, we look forward to seeing you next year!

Thank you so much Jackie,
All of these resources are such a wonderful tool to use for our service.
We appreciate your assistance with Allergy awareness week especially as we have lots of children in our centre with specific food allergies.
Director – 2017

Thank you Jackie, we really enjoyed the session. The children certainly learned a lot.
Colleen  – Sydney 2019

Thanks so much Jackie, The educators were very impressed with your session and the children loved it! I have been letting all councils other services know how good you were – Franca 2016

Thank you for coming into our center. The kids and Educators loved the information. Hope to see you again next year.

Thanks for today's visit. The children enjoyed the interactive session. After you left they spent time doing the activity sheets.
– Patricia 2021

I just wanted to say thank you for coming in last Monday and visiting us here at My Stepping Stones Haberfield. The Preschoolers LOVED having you (and Rabbie!) talk to us about the importance of not sharing food with their friends, washing hands before AND after mealtimes, and how important it is to tell a teacher or adult when a friend is having an allergic reaction and being aware of the signs and symptoms of an allergic reaction. During dramatic play in the kitchen, we can hear the Preschoolers use "NO! DANGER FOOD!" when cooking or serving food to their peers. Thank you again for coming in and we will see you again soon!
– Preschool Room 2021

Thank you for such a wonderfully informative presentation, the children and teachers enjoyed the morning.
– Director Bambini House 2021

Thank you for sending through this email and being part of our service this year. It was so great to hear how involved the children were in the session.
I will share this with the kindergarten teacher for future planning.
Centre Director – Ashlee 2021

Thanks again as well for your sessions last week… they were great! – Leanne

Thanks so much again for the incursion you and Thai did at MSS Rose Bay. The children, parents, and educators have thoroughly enjoyed this!
We've been repeating the 5 ways of helping and we will continue to do so
Amy  – Sydney 2019

Thanks Jackie. We loved having you visit our services again this year – Jodie