Description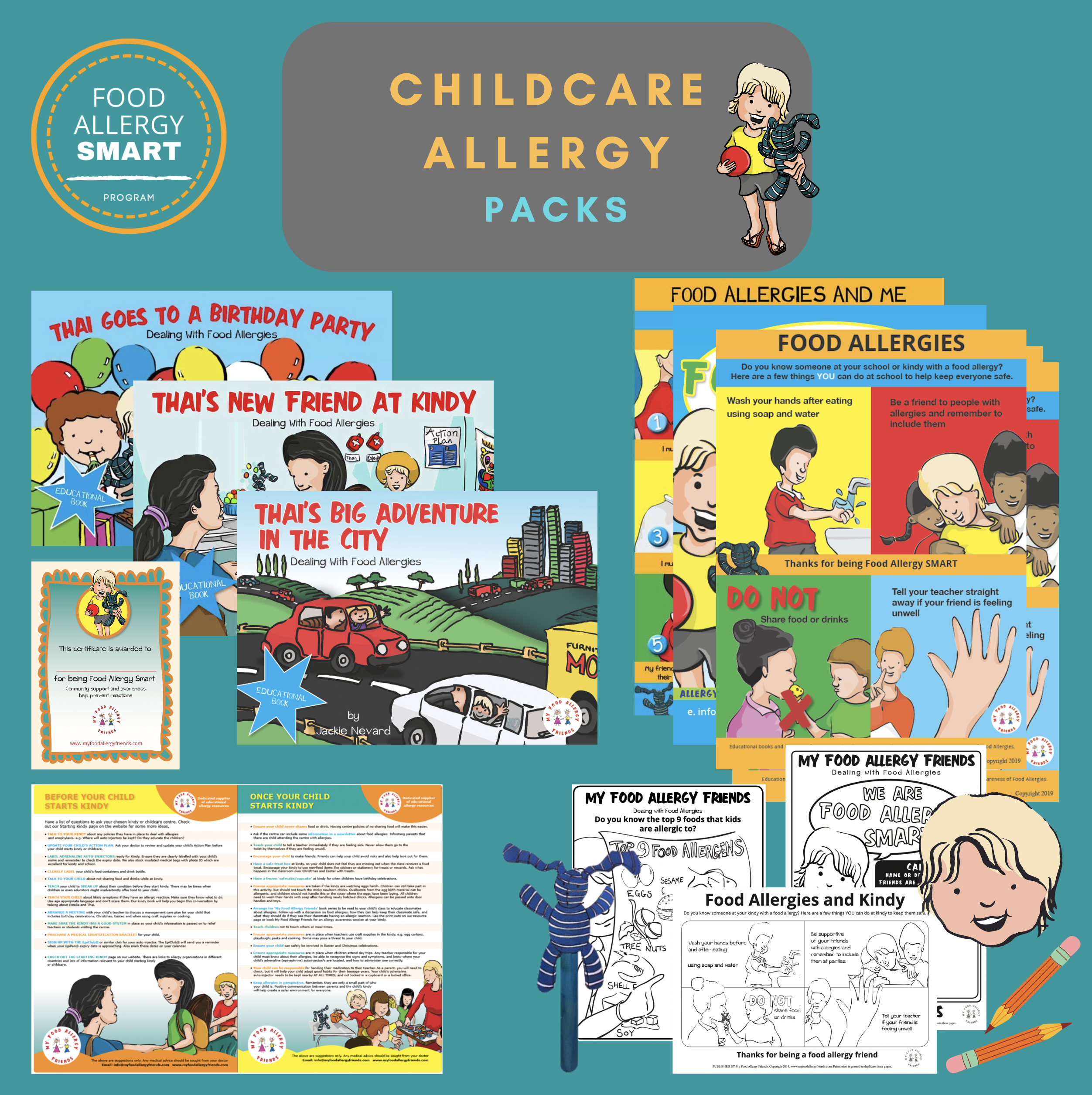 The pack includes:
Three educational children's allergy books – with teaching points
Printable Discussion points for teachers
5 allergy awareness posters – visual posters for children who are not yet reading
Tips for parents – starting kindy with allergies sheet – emailed and hard copy to share with parents
Certificates, activity sheets and handouts are emailed to your centre
The books portray food allergies in a non-threatening way, in simple language so young children can understand. We have a resource page for educators with discussion points that they can print out and you are emailed classroom activities. This helps to reinforce teaching points and opens further discussion on food allergies and how it may relate to your centre or classroom.
Each book has several Key Teaching Points
A unique teaching resource for educators to explain food allergies clearly for young children
Providing allergy awareness in Early Education Centres in a non-threatening way.
Continual support with certificates, discussion points and classroom activities. Providing teachers ongoing material for future children, keeping the Food Allergy Smart program running each year.
Bright, visual aids to engage children.
National Quality Standards areas covered – Quality Area 2 – Children's Health and Safety, Quality Area 5 – Relationships with children are responsive, respectful and promote children's sense of security and belonging.
Quality Area 6 – Collaborative partnerships with families and communities