Description
ONE-ON-ONE EDUCATION SESSIONS – OVER 6 MONTHS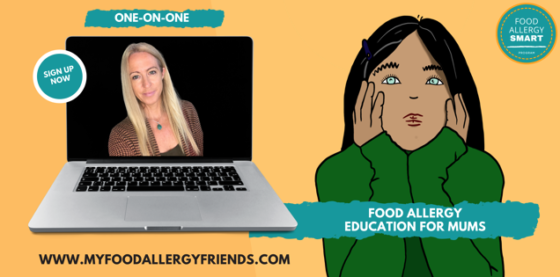 Book in with Jackie and a welcome email will be set to arrange a suitable time. A list of questions will be sent out to help personalised your session. After the education session, you will be provided with a Food Allergy SMART Action Plan with a step-by-step plan, a list of resources and things you may need to implement.
This will then be followed up two weeks later with a 10-minute call to make sure you are on track and don't have any further questions.
Option 2 – $162
Questions sent out before the Zoom so I know what your challenge is
1-hour Zoom session
An Action Plan for you to follow is sent after 48 hours
10 minute follow up call to make sure you are on track and haven't come up against any other issues
Plus 4 x 30 minutes Zoom sessions over 6 months
Book a one-on-one food allergy education session personalised especially for you. Some challenges you may face.
Newly Diagnosed
Starting Kindy/School
First Family Holiday
Christmas and Educating Family
School Camp
Eating Out With Allergies