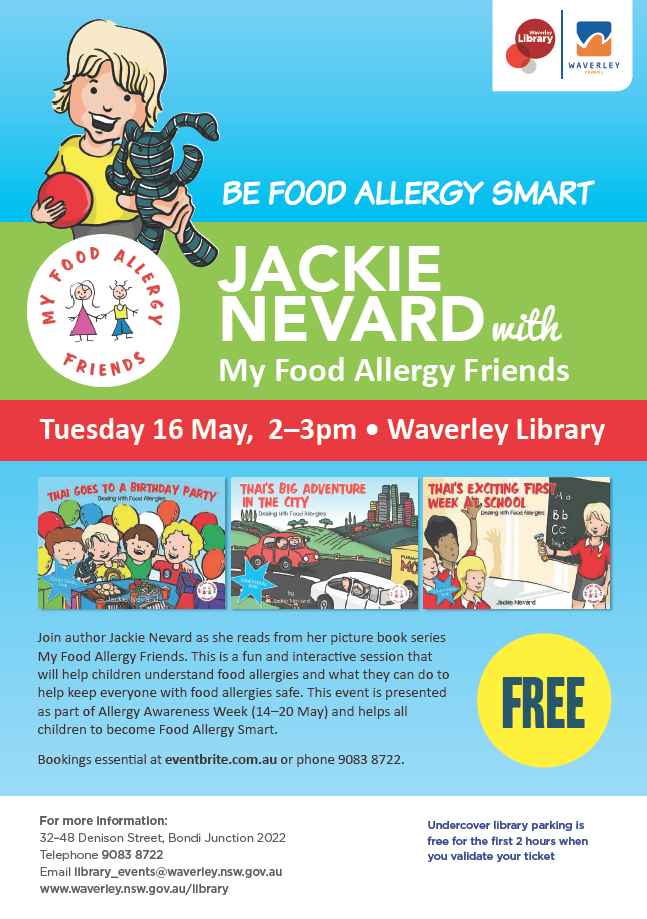 Join author Jackie Nevard as she reads from her picture book series My Food Allergy Friends. This is a fun and interactive session that will help children understand food allergies and what they can do to help keep everyone with food allergies safe.
This event is presented as part of Allergy Awareness Week (14 – 20 May) and helps all children to become Food Allergy Smart.
This event is best suited to children aged 0-8yrs and their carers, but all are welcome.
To register a large group or class of children, please contact the Children's Library on 9083 8722.
We had a huge turn out last time we visited in 2014