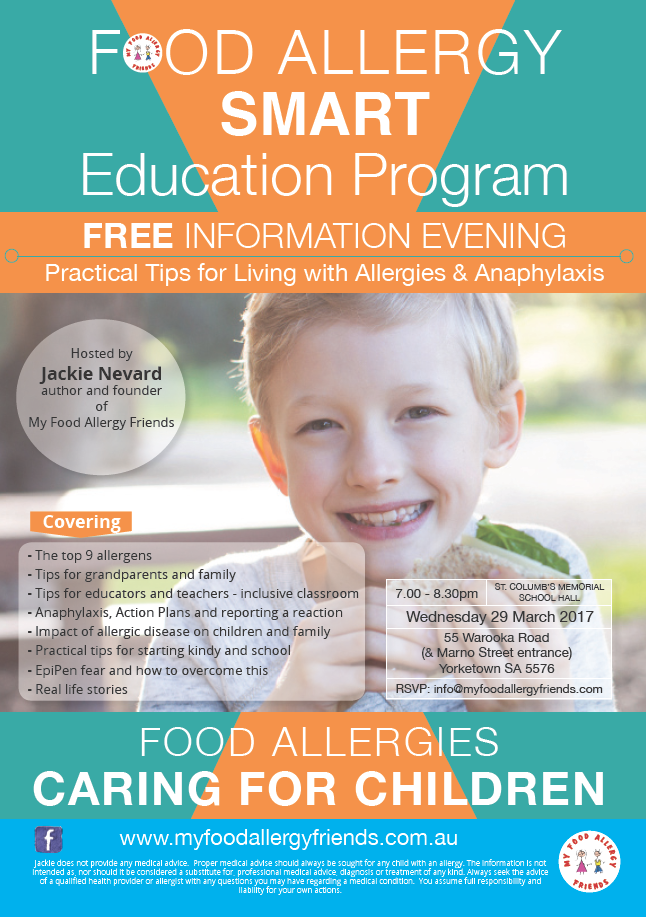 We are excited to announce The Food Allergy Smart Education Program will be coming to the Yorke Peninsula!
I will be holding 5 events in 24 hours. We have local schools and childcare centres all participating, plus we have a community event happening on the 29th March.
We hope to have many parents, carers, extended family, business owners, sports coaches, food service and community members all join us for my talk on Caring For Children With Food Allergies – raising awareness in YOUR community.
Just wanted to say say a big THANK YOU to everyone who came to the allergy sessions and the community event to learn more about food allergies and caring for children. You all made me feel so welcome and it was just so wonderful to see you all involved with educating so many children about allergies. I'm taking a short holiday with my family tomorrow for some much needed family time. When I return I will be sharing my experiences and using your town as a great example of how a community can be Food Allergy Smart. Thank you to Bec for doing such a great job at bringing everyone together. Thank you all again. Jackie
Wonderful to see an entire community embrace food allergies. This is a newspaper article about my recent Yorke Peninsula tour.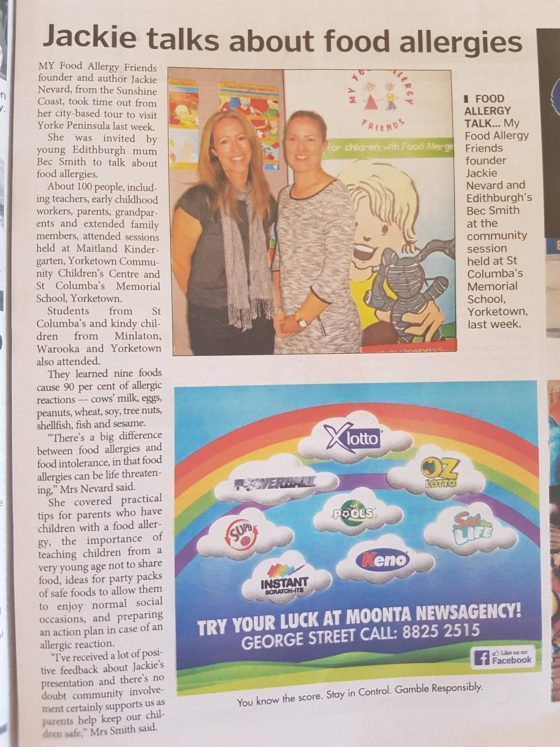 Wonderful to see an entire community embrace food allergies. A behind-the-scenes look at my Yorke Peninsula Tour March 2017.
For more information on allergy awareness events contact – Jackie Nevard