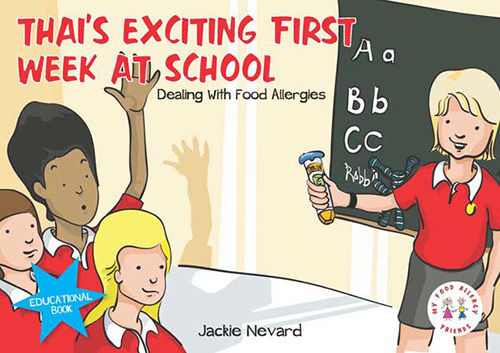 OUT NOW
Thai's Exciting First Week at School
Dealing with Food Allergies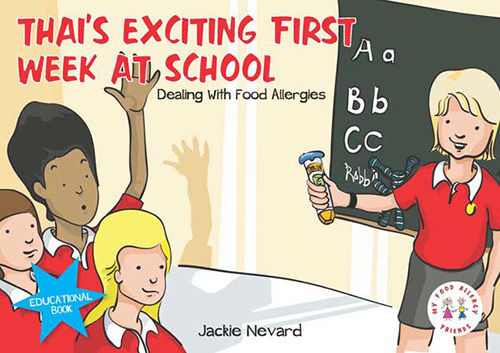 – 24 beautifully coloured pages.
– A great educational book about food allergies for school age children.
– Can be used as an aid in classrooms to teach children about allergies.
– These books will keep your child safe by educating people around them.
– Teaching resources on our website for educators.
– How we can all be allergy aware.