Photo A Day Challenge – July 2017
Share your life as an Allergy Parent.
Are you a parent caring for a child with food allergies? For the month of July let's have some fun! Share your child's favourite food, let us take a look inside your lunch box, medical bag or fridge. Share your favourite cook book and let others learn about your world or get some new meal ideas. Let us take a peek inside your daily life as an allergy parent.
Join the Photo A Day event on our Facebook page so others can see your photos, post also on your own page using the hashtag #MFAFphotoaday. We want people from all over the world to take part so share away on Facebook and Instagram.
Do you have a Food Allergy Superhero at home?
Thai was recently eating some peanuts (safe food now for Thai) his Grandpa was sitting next to him eating a sandwich. He reached over and took a handful of peanuts!
Thai stormed into the kitchen as his nuts were now contaminated, Grandpa had not washed his hands after eating his sandwich and Thai knew this could mean cross contamination!
Do you have a food allergy superhero at home? We'd love to hear your story. Send us an email and we will include it on our website. info@myfoodallergyfriends.com
How to make birthday parties fun
Thai's Banana Cake
EGG free – NUT free – SOY free – DAIRY free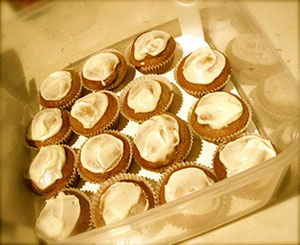 Ingredients
1 cup of self raising flour
1/3 cup of sugar
2 teaspoon baking powder
1/4 teaspoon bicarbonate soda
1/2 teaspoon cinnamon
1/4 cup rice beverage
60g of melted Nuttelex
1 teaspoon of Orgran egg replacer and 2 tablespoons of water
2 banana's mashed
Icing
2/3 cup icing sugar
1 tablespoon of lemon juice
1/2 teaspoon cinnamon
Method
– Preheat oven to 180c
– Mix together flour, baking powder, bicarbonate of soda, sugar and cinnamon.
– In another bowl mix together melted Nuttelex, rice beverage, egg replacer/water and mashed
bananas. Add to the flour mixture and mix well.
– Pour mixture in a loaf tin and cook for 20 minutes or until golden brown. You can also make
cup cakes the same way.
– Combine the icing sugar and lemon juice, mix with a folk until smooth.
– Once the cake is cooled, spread with icing and sprinkle with cinnamon.
Drawing Competition